Published on May the 20th 2022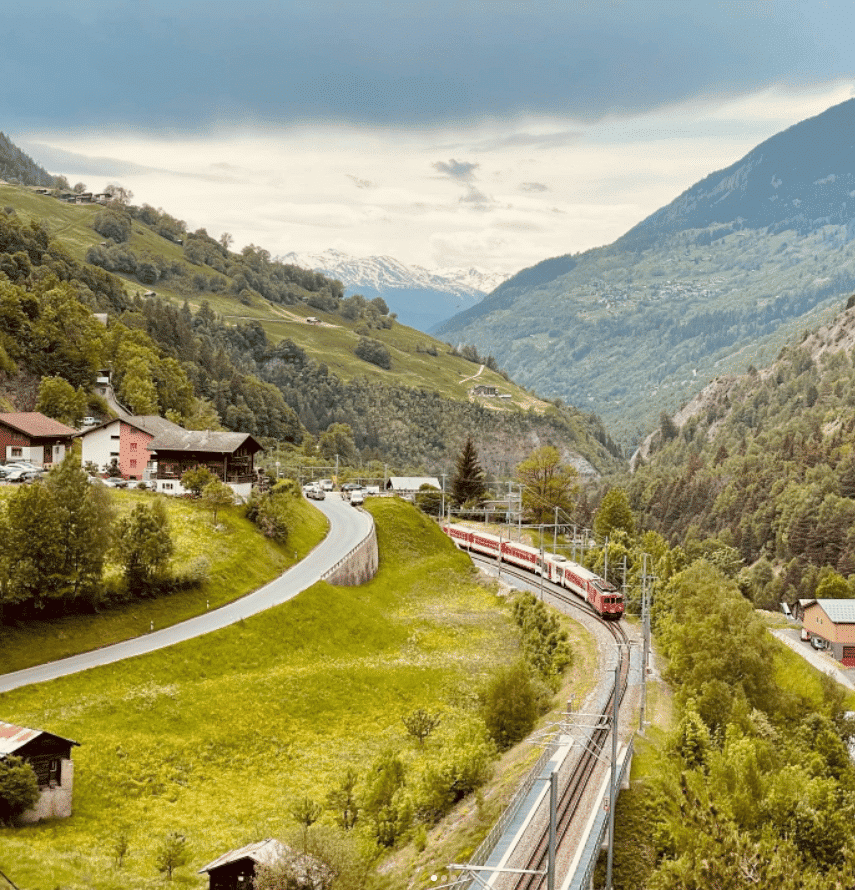 "(The students) see where I am. Sometimes, they check on me several times a day! It creates a bond, it's very touching!"
– Kelig, referring to the school students who follow him
  Kelig kickstarts his tour of Europe by bike, starting from his native land, Brittany. France, Switzerland, Italy, Romania, Norway, Belgium… are some of the stops on his journey.
After having accompanied us for 4 months during the K-IP's test period in October 2021 (with which he had already cyled from Gironde to Brittany on his bike), he continues the adventure even further with our product.
Meet our one of the first K-IP Ambassadors! 

Who is Kelig ?
A curious, optimistic and sociable man. Crazy about cycling, he decided to take advantage of his move from the Gironde to enjoy new horizons and take on a "little bike tour".
"We rarely have 4 months free where we can travel, take a professional break and discover beautiful landscapes. Cycling is a means like any other, but it allows you to meet people differently. When you arrive in a village on a bicycle saddle, people come to you, curious and with the desire to exchange. We can't say the same thing about a car trip. I could have done it by car, but gas is so expensive at the moment," he laughs. The API-K team admires his humility with his 7 to 10 hours of cycling per day during his first French stages. After a beautiful 240km stage and 3000 meters of positive altitude difference between Nadaillat (63) and Ambérieux (69), he visited us in our offices in Le Bourget-du-Lac (73), to meet us "in real life", to talk about his trip and his use of the K-IP.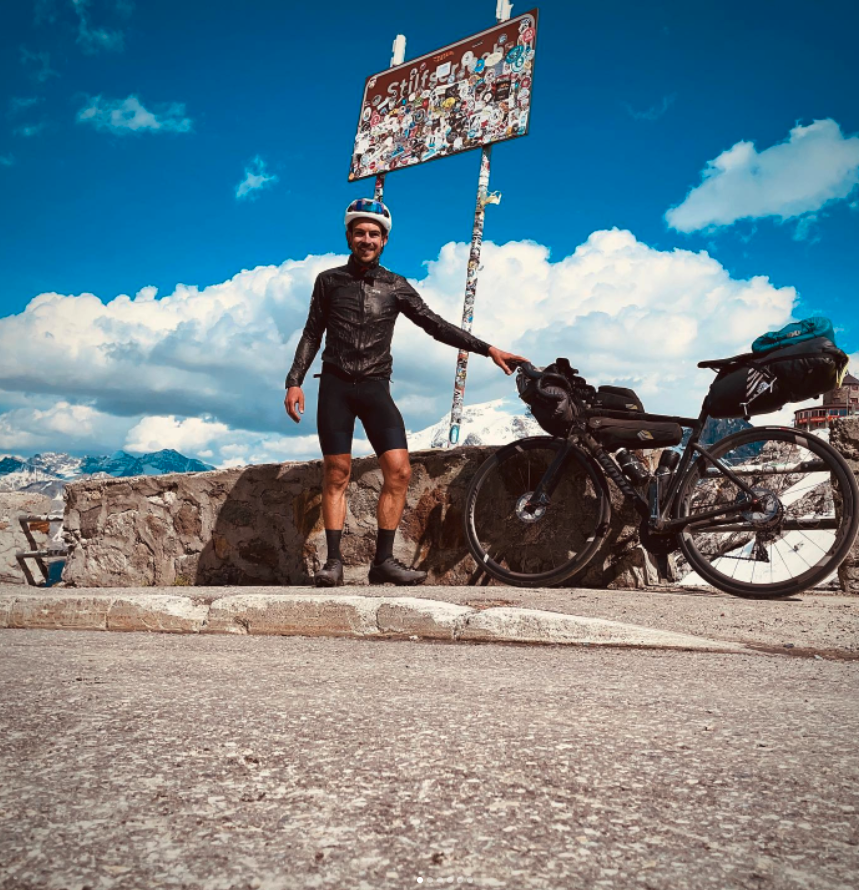 Kelig's journey in three figures: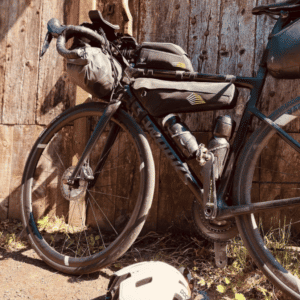 8 kg for the empty bike, a Gravel pimped by his care to travel comfortably.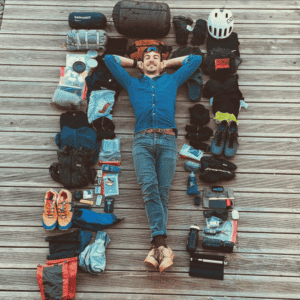 12 kg of luggage, enough to be autonomous during his trip, laundry detergent included.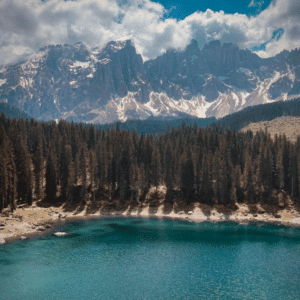 20 school classes follow him during his journey, via the K-IP interface.
.
His passion for cycling takes him over moutain peaks, valleys, cities and remote areas for 3 and a half months, returning home to Brittany in around August. "Around"? Yes, because our cyclist plans on doing his trip "as he goes", he tells us: it is not a question of going from a point A to a point B. He will progress one step at a time: according to the weather, the adventures, his encounters, his physical and mental state. We have no doubt that he will be able to listen to his body to pace himself: our adventurer is a physiotherapist and osteopath in his everyday life.
In company of his K-IP! 
Riding by day and resting by night, he takes advantage of the calm and freshness at the end of the day to set up his bivouac, visit the local bakery, look for supplies and send news back home. His family and friends follow his adventure via the traditional social networks but also in a more innovative and precise way via keligabicyclette.api-k.com, where one can follow him thanks to the K-IP.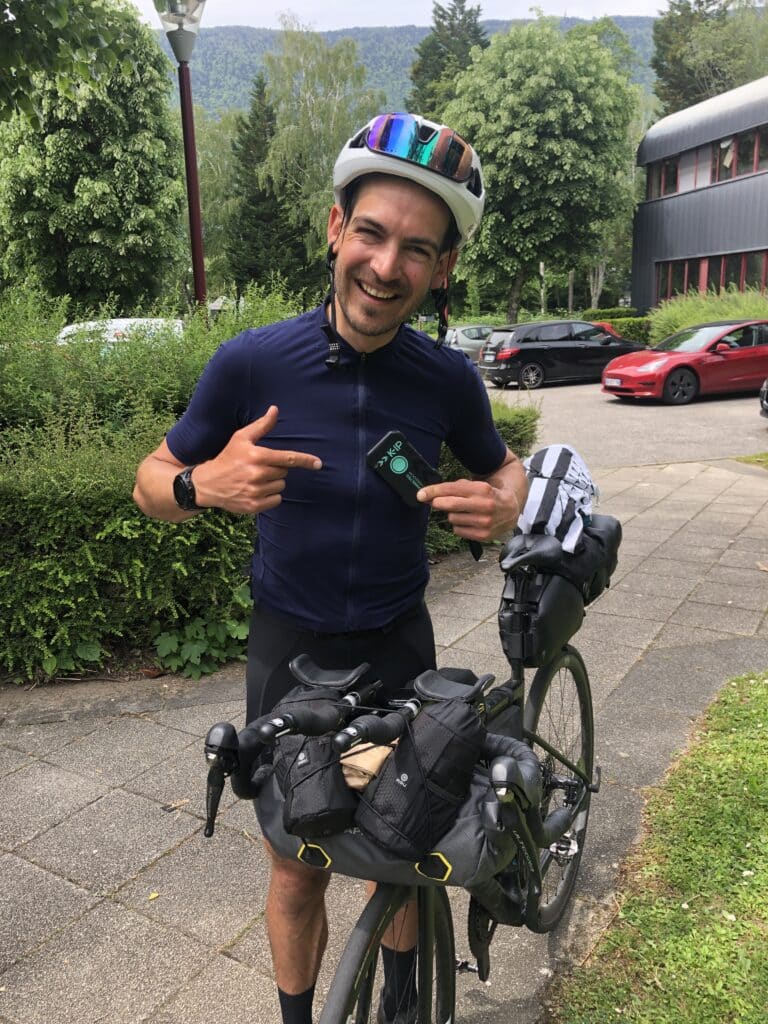 The K-IP and this interface that API-K has put at his disposal allow him to share his journey with a large number of followers in a fun and simple way. Alone on his saddle, but together in the adventure, he and his family are all reassured by the K-IP, throughout Europe. Help is only a button push away, as he has chosen his parents to be notified in case of trouble. After his experience with the "Diagonale des fous", where he raised funds for Imagine for Margo (an association for the fight against childhood cancer), Kelig was looking for a new commitment for his European crossing. Fundraising or creating an association… He finally opted to exchange with schools where children see him evolve daily. An opportunity to talk with them about travelling, adventure, safety and the different ways to live one's passion. Scattered in Gironde, Bordeaux and Seine-Saint-Denis among others, these young pupils exchange with our ambassador by message and video. "With their teachers, they connect to the K-IP interface before starting classes. They see where I am. They see where I am, and sometimes they even check on me several times a day! It creates a bond, it's very touching!  It has become a routine for them. With a dedicated messaging system, students ask her questions and exchange across landscapes and cultures.  
In Kelig's backpack, there is…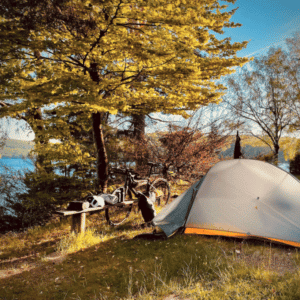 Enough to be autonomous in bivouac: tent, mattress, sleeping bag and at least 24h of food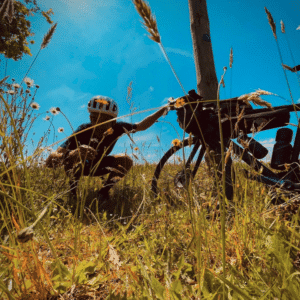 A bottle opener from a bar in Brussels: a useful lucky charm
The Breton flag: Our cyclist tells us that he is often honked at to be greeted. The Breton flag is international!
He tells us that his various stops in France have been rather comfortable, "taking advantage of certain points to visit friends… and do the laundry comfortably". The real challenges of bivouacking and dealing with his loneliness begin after Annecy, where friends became increasingly rare. "Coming back will be fun, after 3 months of living with what you carry on your bike!"
Want to know more and follow his adventure?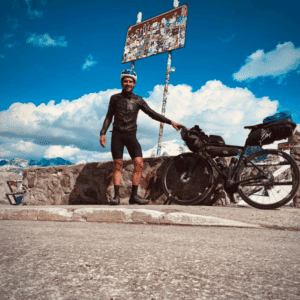 Live with K-IP 🌍 keligabicyclette.api-k.com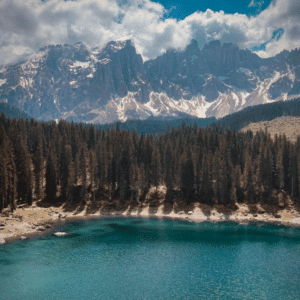 In pictures via his Instagram 📸 @keligabicyclette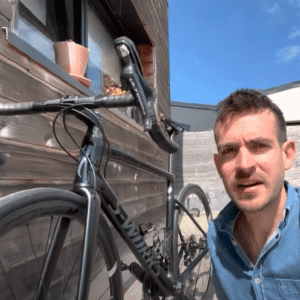 In video with his Youtube channel 📹 @keligabicyclette